Welcome to Harvey Brown Elementary
School's Clinic!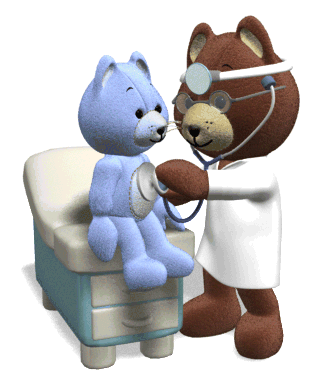 I am
Nurse Susie
and t
his is my 8th year at Harvey Brown and I am committed to help keep your child(ren) safe & healthy!
I am always available for any questions or concerns that you ever have about

your child(ren) and their health.


Yo soy la enfermera Susie y me comprometo a ayudar a mantener a su hijo (a) seguro y saludable!
Yo siempre estoy disponible para cualquier pregunta o preocupación que usted tiene acerca de la salud de su hijo (a).



Medication Policy:
Parent or Guardian MUST bring medication and pickup medication from the clinic during school hours. Students should not bring any medications to school, and will not be able to take medications home.


If you need to make special arrangements for having the medication picked up, please call the nurse's office at 281-860-1400.
Norma de medicamentos:
Padres o Tutores
deben
de traer la medicina y recoger los medicamentos en la clinica durante el horario de escuela. Los estudiantes
no deben
traer los medicamentos a la escuela, y no podran llevarse los medicamentos a casa.
Si necesita hacer arreglos especiales para que el medicamento, por favor llame a la oficina de la enfermera al (281)860-1400
*** THIS INCLUDES COUGH DROPS ***
Fever Policy:
Students with a temperature of

100.4

degrees will be sent home. If a student has a temperature of 101 degrees or above, it is required that he or she remains home until fever free for 24 hours without the aid of fever reducing medication.
Reglas de después de tener fiebre: Los estudiantes con una temperatura de 100.4 grados serán enviados a casa. Si un estudiante tiene una temperatura de 101 grados o más, se requiere que él o ella se quede en su casa hasta que no tenga fiebre por 24 horas sin la ayuda de medicamentos para reducir la fiebre.
Please contact me if you have any question or concerns